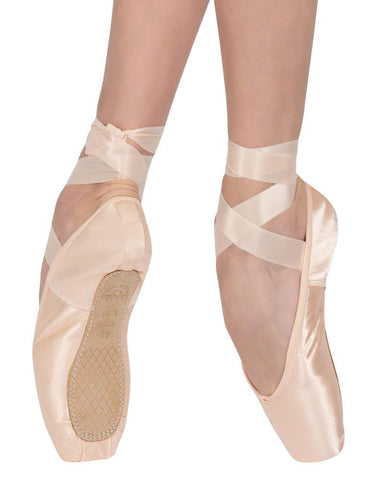 Grishko Miracle H Pointe Shoes
FEATURES:
- This model has a U-shaped medium vamp and a medium platform.
- It is based on the original Grishko-2007 last.
- It has an elegant box shape, longer flexible wings and a balanced platform.
- The heel is 5 mm lower than is «Grishko-2007» model. New glue provides lightness and durability.
H Shank
---
We Also Recommend