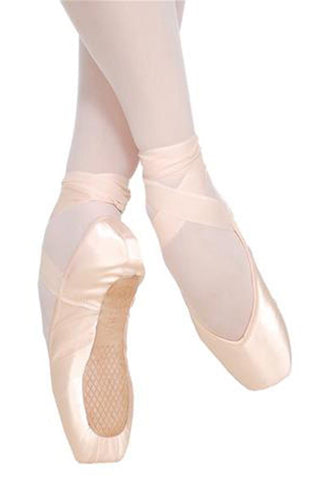 Grishko Fouette Pointe Shoes M
The most popular Releve model Grishko pointe shoe. The Fouette accomodates the Russian technique of "springing" onto pointe which develops a more elastic foot and teaches the concentration of balance of the body on one spot. The shoe has a V-shaped medium vamp and fits standard feet. The medium toe platform, similar to the Ulanova I, provides perfect balance and placement. The shoe is entirely handmade and is preferred by dancers who who wish to feel closer to the floor.
Ribbons and elastic sold separately. Personal fitting is strongly recommended.
Shank: Medium
Final sale on sale items
---
We Also Recommend