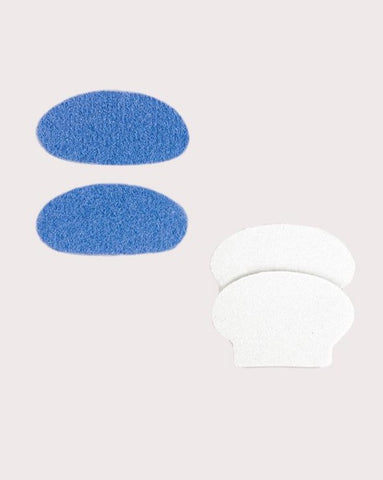 Gaynor Minden Big Toe Kit
Because sore toes do not make you a better dancer — but neither do bulky, inefficient toe pads.
Our products are designed by dancers so we understand exactly which spots are vulnerable and need protection. Made from the athletic shoe industry's most advanced materials, but shaped for a pointe shoe, our gel cushions approximate the firmness of your flesh, and our Poron® cushions have the American Podiatric Association's Seal of Acceptance.
Big Toe Kit contains two each:
Cool Blue Ovals (take pressure off big toe)
Mushroom Cushions (protect sensitive big toe nails)
---
We Also Recommend