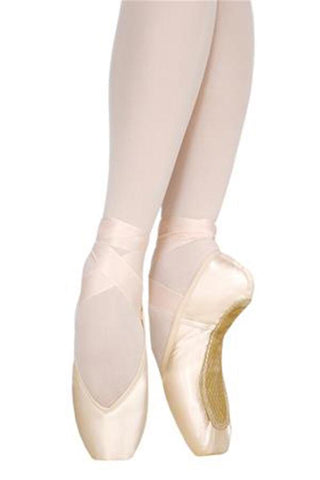 Grishko Maya I Pointe Shoes M
The Maya I is made on the same last as the Ulanova I but features a machine-stitched suede sole, making the shoe lightweight and flexible. The shoe has a V-shaped medium vamp, and a medium platform. Like the Ulanova I and Fouette, it's a good choice for dancers with short toes, toes of even length, or wide feet with normal heels.
Ribbons and elastic sold separately. Personal fitting is strongly recommended.
Shank: Medium
---
We Also Recommend